Wicca
Wicca is the most common modern form of witchcraft. Wicca is any of more than a hundred formal witchcraft traditions or any of the personal eclectic variations.
An updated version of this web page is now available at the new Teen Witch website Wicca.
Wiccan Rede
The Wiccan Rede is summarized by the line "an ye harm none, do what ye will". Click here for the complete Rede of the Wiccae.
Sabbats
Wicca celebrates eight basic holy days, called Sabbats:
Samhain October 31st. Also called Halloween. Some Wiccans celebrate Samhain over three days (see also November 1st and November 2nd).
Yule December 21st (or Winter Solstice).
Imbolc February 1st or February 2nd.
Ostara March 21st (or Spring Equinox, March 20th).
Beltane May 1st.
Litha June 21st (or Summer Solstice)
Lammas August 1st.
Mabon September 21st (or Autumn Equinox).
Books
If you want your book reviewed, please send a copy to: Milo, POB 1361, Tustin, CA 92781, USA.

Wicca: A Guide for the Solitary Practitioner (Llewellyn's Practical Magick Series); by Scott Cunningham; Llewellyn Publications; November 1990; ISBN 0875421180; paperback; 240 pages; $7.96

To Ride a Silver Broomstick: New Generation Witchcraft; by Silver Ravenwolf; Llewellyn Publications; May 1993; ISBN 087542791X; paperback; 320 pages; $11.96
Witch Alone: Thirteen Moons to Master Natural Magic; by Marian Green; Thorsons Pub; August 1991; ISBN 1855381125; paperback; 192 pages; $12.80

Embracing the Moon: A Witch's Guide to Rituals, Spellcrafts, and Shadow Work; 1st Edition; by Yasmine Galenorn; Llewellyn Publications; March 1998; ISBN 1567183042; paperback; 312 pages; $11.96

Summoning Forth Wiccan Gods and Goddesses: The Magick of Invocation and Evocation; by Maeve Rhea, Barbara E. Vordebrueggen; Citadel Pr; November 1998; ISBN 0806520396; paperback; 176 pages; $9.60

Teen Witch: Wicca for a New Generation; by Silver Ravenwolf; Llewellyn Publications; September 1998; ISBN 1567187250; paperback; $10.36
NOTE: There is no relation between TeenWitch.com, the web site, and Teen Witch, the book. To visit Silver Ravenwolf's web page for her book, go to http://www.magusbooks.com/Silver/teenpage.htm.
If you want your book reviewed, please send a copy to: Milo, POB 1361, Tustin, CA 92781, USA.
no spell begging
If you follow any of the links offered on this web site, no spell begging. Especially no love spell begging.
pictures and links:
Witch Hunt (OUTSIDE LINK to Burning Times — list of witches executed)

This website gets more traffic than your website.
I am available.
Donations needed:
Please send donations to:
Milo
P.O. Box 1361
Tustin, Calif.
92781
USA
MichaelM offers TeenWitch t-shirts.


songs


Enigma
techno rock

Amazing
heavy metal

casting
circle

Time Heals
love song

This Side
of Sanity
free Witchcraft lessons
Free lessons on Witchcraft, ancient Goddesses, astrology, and nutrition. I will answer short questions on-line through TeenWitchdotcom at Twitter and in person in the Costa Mesa/Newport Beach area. I will teach you what you need to know to be a successful priest, priestess, or witch, including the ability to perform weddings and readings. For more information read Witchcraft lessons.
private and small group lessons
Contact Milo for information on private and small group lessons in Costa Mesa and Newport Beach, California. Tutoring in Witchcraft, chess, guitar, English grammar and writing, history, or computer programming. Low cost or free for the poor. Recommended donation of $25 an hour (or $15 for half an hour). Minors need written permission from parent or guardian. Send a self-addressed stamped envelope to: Milo, PO Box 1361, Tustin, California, USA, 92781.
A few recommended local services: guitar repair, Macintosh repair, raw food, recording studio, search engine optimization, and sign painting.
---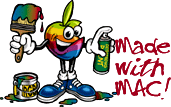 This web site handcrafted on Macintosh computers

using Tom Bender's Tex-Edit Plus

.

---
Copyright © 1998, 1999, 2000 Milo.
Last Updated: June 15, 2000