Religious Rights
An updated version of this web page is now available at the new Teen Witch website questions and answers.
It is important to become involved in the religious rights for Witches, especially in a time period when George Bush and other Christians are actively seeking a return to the Burning Times when Witches are killed without fair trials.
Wiccan burials:
Your letters helped!!!
There has been an important development in the Veteran Pentacle Quest!
Although the US Department of Veterans Affairs (VA) still has not approved the Pentacle, Sgt. Stewart is getting the Pentacle on his plaque!
Sgt. Patrick Stewart is a casualty of Operation Enduring Freedom and George W. Bush's "war on terror." Sgt. Stewart put his life on the line. He fought for freedom. He died serving the United States of America.
The Nevada Office of Veterans Services announced today that they have taken action to get Sgt. Stewart's plaque with the Pentacle on it produced and installed on the Wall of Heroes at the Northern Nevada Veterans Memorial Cemetery in Fernley, Nevada.
This decision was made after the Nevada Attorney General's Office determined that the state has sole discretion over state veteran cemeteries.
Tim Tetz, the Executive Director of the Nevada Office of Veterans Services, said in a press release issued today (September 13, 2006): "I promised his widow and many others that we would diligently pursue every option to make certain Sgt. Stewart received recognition for his contributions as an Army soldier, a Nevadan, and an American hero."
Of course, there is still a need to send letters to your Congress person and to your Senators asking that ALL Wiccans who die in the service of their country receive the same first amendment rights as Christian soldiers.
Sgt. Patrick Stewart was shot down in a US Chinook helicopter on September 25, 2005. He was only 34 years old. He was not just a soldier. He was a beloved son, a husband, and a father of two beautiful children.
Sgt. Stewart wore military issued dog tags that identified his religion: Wiccan. When his widow, Roberta Stewart, asked the US Department of Veterans Affairs (VA) to place the Wiccan religious emblem on his memorial plaque, she was told the Pentacle was not on the National Cemetery Administration (NCA) list of 38 religious emblems and could not be included.
There is still no government-issued Memorial plaque for him on the Wall of Heroes at the Northern Nevada Veterans Memorial Cemetery. His space remains blank. It continues to be blank and without the plaque because the VA continues its 9 year pattern of discrimination against the Wiccan religion and its emblem of belief.
Join others to raise a call for Religious Freedom for All to our elected officials on Capitol Hill in Washington, DC. Write and FAX letters to your US Senators and Representatives. Ask them to launch a Congressional investigation into the conduct of the US Department of Veterans Affairs regarding their on-going discrimination against the Wiccan religion and its emblem of belief. Ask your Senators and Congressperson to call, fax, and send letters to the VA demanding the approval of the Pentacle for use on government issued headstones, markers, and plaques for deceased veterans.
The VA's failure to honor a dead soldier's freedom of religion is an insult -- and it is symbolic of the disintegration of our Constitutional rights.
Do not give up your right to Freedom of Religion without a fight. Sgt. Patrick Stewart deserves the same respect any of us would expect if we ourselves or our loved ones were killed in an act of war, especially while fighting for freedom and justice for all.

This website gets more traffic than your website.
I am available.
The state of California claims that Witches don't have the same equal protection under the law as Jews and Blacks!
The Blood Libel is the false claim made by the Inquisitions, Witch Hunts, and Witch Trials that supposedly Witches (the Inquisitions, Witch Hunts, and Witch Trials) and Jews (the Inquisitions), who supposedly were extremely ugly with large noses, supposedly kidnapped Christian babies and children (supposedly Witches lured them with offers of herbal candies), supposedly raped Christian babies and children (including oral and anal sodomy), supposedly tortured Christian babies and children, supposedly murdered Christian babies and children by baking or cooking them, and then supposedly committed canabilism by eating the cooked bodies of Christian babies and children.
The California Department of Fair Employment and Housing claims that Ralphs grocery Company (part of Kroger) has the right to engage in the Blood Libel. The DFEH said it would take action against the Blood Libel aimeed at Jews, but not when aimed at Witches.
If you are against the Blood Libel, please contact California Governor Arnold Schwarzenegger. Call 916-445-2841 now. Or e-mail the Governor (choose "Fair Employment and Housing" from the subject menu). Those outside of the U.S. can write a letter to: the Governor Arnold Schwarzenegger, State Capitol Building, Sacramento, CA 95814, USA. Please be very polite.
Read the Blood Libel web page for more information on the history of the Blood Libel in the Inquisition, Witch Hunts, Witch trials, and Burning Times.


Donations needed:
Please send donations to:
Milo
P.O. Box 1361
Tustin, Calif.
92781
USA
MichaelM offers TeenWitch t-shirts.
songs


Enigma
techno rock

Amazing
heavy metal

casting
circle

Time Heals
love song

This Side
of Sanity
free Witchcraft lessons
Free lessons on Witchcraft, ancient Goddesses, astrology, and nutrition. I will answer short questions on-line through TeenWitchdotcom at Twitter and in person in the Costa Mesa/Newport Beach area. I will teach you what you need to know to be a successful priest, priestess, or witch, including the ability to perform weddings and readings. For more information read Witchcraft lessons.
private and small group lessons
Contact Milo for information on private and small group lessons in Costa Mesa and Newport Beach, California. Tutoring in Witchcraft, chess, guitar, English grammar and writing, history, or computer programming. Low cost or free for the poor. Recommended donation of $25 an hour (or $15 for half an hour). Minors need written permission from parent or guardian. Send a self-addressed stamped envelope to: Milo, PO Box 1361, Tustin, California, USA, 92781.
A few recommended local services: guitar repair, Macintosh repair, raw food, recording studio, search engine optimization, and sign painting.
---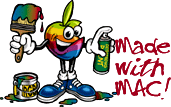 This web site handcrafted on Macintosh computers

using Tom Bender's Tex-Edit Plus

.

---
Copyright © 2006 Milo the Witch.
Last Updated: September 16, 2006