KMT or Kemet is the most common of the native ancient Egyptian names for their own nation.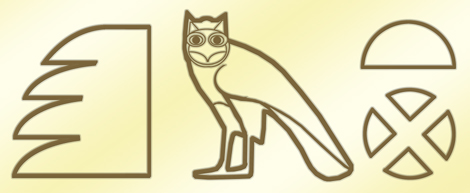 KMT literally means "the Black Land". John Moore proposes that it can also mean the land of the Black people, as ancient Egypt was a predominatly Black African nation.
The heiroglyphs (medu neter) for this ancient Egyptian word are: KM (alligator tail), M (owl), T (loaf of bread), and determinative for nation/city/town/village (center crossorads of a town square).
Greek historian Herodotus called ancient Egypt "the gift of the Nile".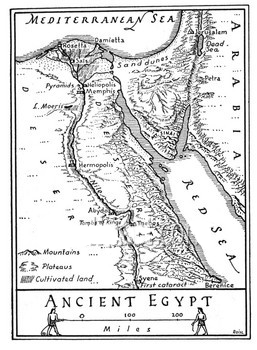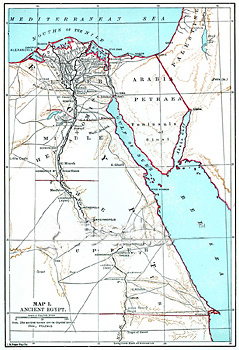 The fertile black soil of the Nile (the Black Land) was contrasted with the barren red soil of the desert (the Red Land). The ancient Egyptians viewed black as the color symbolizing good and red as the color symbolizing evil.