decoctions
Decoction is one of the major ways to make herbal medicinal teas. Bring distilled water to a boil, then add the dried herbs. Putting the herbs in a tea ball can make the process easier. Simmer the tea on a low heat for ten minutes to one hour, depending on the hardness of the herb or root. Typical proportions are one ounce (or 28 grams) of dried herbs to one pint of distilled water. After simmering, strain the herbs out (this is why a tea ball is easier). Drink the resulting tea.
Self-medication should not be used as a substitute for professional medical care. Please confirm all self-medication with your doctor or health care professional.
herbs used for decoctions:
An updated version of this web page is now available at the new Teen Witch website decoction.
Web Sites
If you want your web site reviewed, please send the URL to Milo, PO Box 5237, balboa Island, California, 92662, USA
Books
If you want your book reviewed, please send a copy to: Milo, POB 1361, Tustin, CA 92781, USA.
If you want your book reviewed, please send a copy to: Milo, PO Box 1361, Tustin, CA 92781, USA.
The state of California claims that Witches don't have the same equal protection under the law as Jews and Blacks!
The Blood Libel is the false claim made by the Inquisitions, Witch Hunts, and Witch Trials that supposedly Witches (the Inquisitions, Witch Hunts, and Witch Trials) and Jews (the Inquisitions), who supposedly were extremely ugly with large noses, supposedly kidnapped Christian babies and children (supposedly Witches lured them with offers of herbal candies), supposedly raped Christian babies and children (including oral and anal sodomy), supposedly tortured Christian babies and children, supposedly murdered Christian babies and children by baking or cooking them, and then supposedly committed canabilism by eating the cooked bodies of Christian babies and children.
The California Department of Fair Employment and Housing claims that Ralphs grocery Company (part of Kroger) has the right to engage in the Blood Libel. The DFEH said it would take action against the Blood Libel aimeed at Jews, but not when aimed at Witches.
If you are against the Blood Libel, please contact California Governor Arnold Schwarzenegger. Call 916-445-2841 now. Or e-mail the Governor (choose "Fair Employment and Housing" from the subject menu). Those outside of the U.S. can write a letter to: the Governor Arnold Schwarzenegger, State Capitol Building, Sacramento, CA 95814, USA. Please be very polite.
Read the Blood Libel web page for more information on the history of the Blood Libel in the Inquisition, Witch Hunts, Witch trials, and Burning Times.

This website gets more traffic than your website.
I am available.
Donations needed:
Please send donations to:
Milo
P.O. Box 1361
Tustin, Calif.
92781
USA
MichaelM offers TeenWitch t-shirts.


songs


Enigma
techno rock

Amazing
heavy metal

casting
circle

Time Heals
love song

This Side
of Sanity
A few recommended local services: guitar repair, Macintosh repair, raw food, recording studio, search engine optimization, and sign painting.
---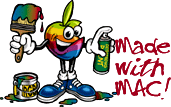 This web site handcrafted on Macintosh computers

using Tom Bender's Tex-Edit Plus

.

---
Copyright © 2006 Milo the Witch.
If you spot an error in fact, grammar, syntax, or spelling, or a broken link, or have additional information, commentary, or constructive criticism, please contactMilo the Witch at PO Box 1361, Tustin, California, USA, 92781.
updated January 26, 2006
May the Goddess grant YOU love, peace, joy, bounty, and wisdom.