Djed or Tet
An updated version of this web page is now available at the new Teen Witch website djed.
Djed, also known as the Djed Column, Djed Pillar, Tet, Tet Column, or Tet Pillar.
There were also several holy days in which the boys and men would work together in teams to see who could erect the tallest Djed Column or Djed Pillar. These temporary wooden and reed structures often surpassed 100 feet tall and were burned to create a huge bonfire for dance magick ritual.

This website gets more traffic than your website.
I am available.
Donations needed:
Please send donations to:
Milo
P.O. Box 1361
Tustin, Calif.
92781
USA
MichaelM offers TeenWitch t-shirts.


songs


Enigma
techno rock

Amazing
heavy metal

casting
circle

Time Heals
love song

This Side
of Sanity
private and small group lessons
Contact Milo for information on private and small group lessons in Costa Mesa and Newport Beach, California. Tutoring in Witchcraft, chess, guitar, English grammar and writing, history, or computer programming. Low cost or free for the poor. Recommended donation of $25 an hour (or $15 for half an hour). Minors need written permission from parent or guardian. Send a self-addressed stamped envelope to: Milo, PO Box 1361, Tustin, California, USA, 92781.
A few recommended local services: guitar repair, Macintosh repair, raw food, recording studio, search engine optimization, and sign painting.
---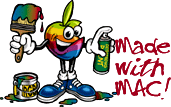 This web site handcrafted on Macintosh computers

using Tom Bender's Tex-Edit Plus

.

---
Copyright © 1997, 1998, 2001 Milo the Witch.
If you spot an error in fact, grammar, syntax, or spelling, or a broken link, or have additional information, commentary, or constructive criticism, please contact Milo the Witch at PO Box 1361, Tustin, California, USA, 92781.
updated January 13, 2001
May the Goddess grant YOU love, peace, joy, bounty, and wisdom.