~*Wicca Saves*~
An updated version of this web page is now available at the new Teen Witch website Wiccca Saves.
an essay by Kali Moon-Lotus
My best friend suffers from depression. Whether a doctor would label it clinical or not, it is there.
She is an eight-time suicide attempt.
Recently, she was going through much pain and stress, and she looked over at a bottle of sleeping pills. Her thoughts were, "I could take those pills, and I wouldn't wake up."
Staring at the pills, she thought of why she couldn't kill herself. She thought of all her friends. She thought of the people who loved her. And she thought of Wicca.
Being a Wiccan has saved her life in hundreds of ways. And I am grateful that she found this wonderful faith that helps her understand how beautiful her life is.

This website gets more traffic than your website.
I am available.
Donations needed:
Please send donations to:
Milo
P.O. Box 1361
Tustin, Calif.
92781
USA
MichaelM offers TeenWitch t-shirts.


songs


Enigma
techno rock

Amazing
heavy metal

casting
circle

Time Heals
love song

This Side
of Sanity
A few recommended local services: guitar repair, Macintosh repair, raw food, recording studio, search engine optimization, and sign painting.
---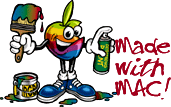 This web site handcrafted on Macintosh computers

using Tom Bender's Tex-Edit Plus

.

---
Copyright © 1999 Kali Moon-Lotus
If you spot an error in fact, grammar, syntax, or spelling, or a broken link, or have additional information, commentary, or constructive criticism, please contact Milo the Witch at PO Box 1361, Tustin, California, USA, 92781.
updated September 5, 1999
May the Goddess grant YOU love, peace, joy, bounty, and wisdom.