fire
Fire is one of the four basic Western magickal elements.
The basic fire spell: Cut a small piece of paper into a triangle (homemade paper is best, but you can use store bought paper). Write or draw an appropriate magick symbol on the paper. If you do not know a magickal writing system, you can write out your request in regular words or draw a picture of what you want. Place the enchanted herbs in the center of the paper and crumple the paper tightly so all of the herbs are trapped inside. You may anoint the herbal package with oils (olive oil is always acceptable). Build a fire (indoor fireplace or outdoor firepit). Throw the herb packet into the fire while visualizing the magick effect desired. Any additional chants or rituals may be performed, especially if they help you with magickal visualization. The spell is done.
herbs associated with fire:
An updated version of this web page is now available at the new Teen Witch website fire element.
Web Sites
Books
If you want your book reviewed, please send a copy to: Milo, POB 1361, Tustin, CA 92781, USA.
If you want your book reviewed, please send a copy to: Milo, PO Box 1361, Tustin, CA 92781, USA.
Donations needed:
Please send donations to:
Milo
P.O. Box 1361
Tustin, Calif.
92781
USA
MichaelM offers TeenWitch t-shirts.

This website gets more traffic than your website.
I am available.


songs


Enigma
techno rock

Amazing
heavy metal

casting
circle

Time Heals
love song

This Side
of Sanity
A few recommended local services: guitar repair, Macintosh repair, raw food, recording studio, search engine optimization, and sign painting.
---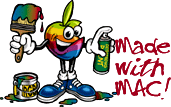 This web site handcrafted on Macintosh computers

using Tom Bender's Tex-Edit Plus

.

---
Copyright © 2006 Milo the Witch.
If you spot an error in fact, grammar, syntax, or spelling, or a broken link, or have additional information, commentary, or constructive criticism, please contact Milo the Witch at PO Box 1361, Tustin, California, USA, 92781.
updated February 1, 2006
May the Goddess grant YOU love, peace, joy, bounty, and wisdom.