nephomancy
Aeromancy is divination by observing atmospheric phenomena. Austromancy is divination by studing the winds and cloud shapes.
Nephomancy is divination by studying clouds. This involves observing and interpreting the color, shape and position of clouds in the sky.
The Celtic Druids made extensive use of nephomancy, which they called neladoracht.
A Medieval form of aeromancy involved summoning ghosts and specters to project images of future events onto clouds.
François de la Tour Blanche wrote that aeromancy was the art of fortune-telling when specters materialize in the air, possibly with the aid of demons, projecting images of the future onto clouds like a magic lantern.
Modern nephomancers observe the ever changing shapes of cloud formations as a form of meditation.
Chaomancy is a form of aeromancy that looks for visions in the sky, particularly in the shapes of clouds and cloud formations. The Hindu, Etruscans, and Babylonians made extensive use of chaomancy.
An updated version of this web page is now available at the new Teen Witch website nephomancy.
Web Sites
If you want your web site reviewed, please send the URL to Milo the Witch.
Books
If you want your book reviewed, please send a copy to: Milo, POB 1361, Tustin, CA 92781, USA.
If you want your book reviewed, please send a copy to: Milo, PO Box 1361, Tustin, CA 92781, USA.

This website gets more traffic than your website.
I am available.
Donations needed:
Please send donations to:
Milo
P.O. Box 1361
Tustin, Calif.
92781
USA
MichaelM offers TeenWitch t-shirts.


songs


Enigma
techno rock

Amazing
heavy metal

casting
circle

Time Heals
love song

This Side
of Sanity
A few recommended local services: guitar repair, Macintosh repair, raw food, recording studio, search engine optimization, and sign painting.
---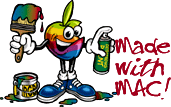 This web site handcrafted on Macintosh computers

using Tom Bender's Tex-Edit Plus

.

---
Copyright © 2006 Milo the Witch.
If you spot an error in fact, grammar, syntax, or spelling, or a broken link, or have additional information, commentary, or constructive criticism, please contact Milo the Witch at PO Box 1361, Tustin, California, USA, 92781.
updated February 11, 2006
May the Goddess grant YOU love, peace, joy, bounty, and wisdom.