meteormancy
Aeromancy is divination by observing atmospheric phenomena. Roadomancy is divination by observing stars, comets, and meteors. This differs from astrology.
Meteormancy is divination by observing meteors (often called "falling stars" or "shooting star"). Some people believe that a sincere wish made quickly while a "shooting star" can still be seen in the night sky will come true. In the 19th Century (1800s) people believed that a "shooting star" was a sign that a child had been born.
An updated version of this web page is now available at the new Teen Witch website meteormancy.
Web Sites
If you want your web site reviewed, please send the URL to Milo the Witch.
Books
If you want your book reviewed, please send a copy to: Milo, POB 1361, Tustin, CA 92781, USA.
If you want your book reviewed, please send a copy to: Milo, PO Box 1361, Tustin, CA 92781, USA.

This website gets more traffic than your website.
I am available.
Donations needed:
Please send donations to:
Milo
P.O. Box 1361
Tustin, Calif.
92781
USA
MichaelM offers TeenWitch t-shirts.


songs


Enigma
techno rock

Amazing
heavy metal

casting
circle

Time Heals
love song

This Side
of Sanity
A few recommended local services: guitar repair, Macintosh repair, raw food, recording studio, search engine optimization, and sign painting.
---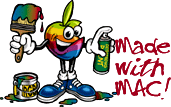 This web site handcrafted on Macintosh computers

using Tom Bender's Tex-Edit Plus

.

---
Copyright © 2006 Milo the Witch.
If you spot an error in fact, grammar, syntax, or spelling, or a broken link, or have additional information, commentary, or constructive criticism, please contact Milo the Witch at PO Box 1361, Tustin, California, USA, 92781.
updated February 11, 2006
May the Goddess grant YOU love, peace, joy, bounty, and wisdom.