Afflictions
Affliction is when an astrological planet receives difficult aspects from other astrological planets, especially conjunctions or parallels with the malefics. Afflictions with benefics are considered easier to resolve. The most difficult afflictions are those that affect the Sun, the Moon, or the Ascendant.
Afflictions in a birth chart represent psychological problems that the individual must consciously overcome to achieve his or her full potential. Heavily afflicted charts are associated with psychological problems, but are also associated with highly creative persons who have great accomplishments.
An updated version of this web page is now available at the new Teen Witch website affliction.
Web Sites
Books
If you want your book reviewed, please send a copy to: Milo, POB 1361, Tustin, CA 92781, USA.
If you want your book reviewed, please send a copy to: Milo, PO Box 1361, Tustin, CA 92781, USA.

This website gets more traffic than your website.
I am available.
Donations needed:
Please send donations to:
Milo
P.O. Box 1361
Tustin, Calif.
92781
USA
MichaelM offers TeenWitch t-shirts.


songs


Enigma
techno rock

Amazing
heavy metal

casting
circle

Time Heals
love song

This Side
of Sanity
A few recommended local services: guitar repair, Macintosh repair, raw food, recording studio, search engine optimization, and sign painting.
---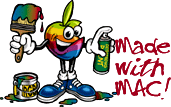 This web site handcrafted on Macintosh computers

using Tom Bender's Tex-Edit Plus

.

---
Copyright © 2006 Milo the Witch.
If you spot an error in fact, grammar, syntax, or spelling, or a broken link, or have additional information, commentary, or constructive criticism, please contact Milo the Witch at PO Box 1361, Tustin, California, USA, 92781.
updated January 26, 2006
May the Goddess grant YOU love, peace, joy, bounty, and wisdom.