Picture of the Day
Saturday; July 10, 1999 C.E.
Kaya Indica
For the love of Kaya Indica
by Amal Lana

Reprinted from:

Orange County Hemp Journal

February 12, 1993 is a day I will never forget. We had been waiting four years for that day. The feeling I had when the doctor told me it was not the flu, but that we were going to have an addition to our family. The doctor asked me if I do drugs. I said no, but for my asthma and headaches I drink marijuana tea and smoke it. Little did I know that by being truth ful that day it would hit us later. Just to note, marijuana is the only medi cation I use. I continued to use it for morning sickness. I then switched to a midwife who was telling me that by using marijuana as medicine, our child has a high risk of being retarded, afflicted with brain damage, or death in the womb. I asked her to bring in facts to back what she was telling me. To this day she never has. I was 7-1/2 months pregnant when my midwife gave us some heart dropping news. She informed us that the day our baby is born they will perform a drug test on the baby. If they find any THC in the baby's system, they will take the baby, send us home, and send a social worker over to see if we are good enough people to care for our child. I then went off about how insane this country is and the valuable uses of cannabis hemp. She laughed at me when I mentioned the history of usage in America, and told me it was NEVER legal here. I was soon to prove her wrong. I copied a whole binder of information and gave it to her at the next appointment. I quit smoking marijuana that day. The next six weeks I got extremely ill. They could not tell me what it was, yet they were trying to feed me all kinds of chemical drugs which I refused to take. How can you cure something without knowing the cause? It was closer to my due date, when my midwife brought up the hemp issue. She had read the information and to my surprise told me her married name is Gray. Her husband is related to Judge James Gray [EDITOR'S NOTE: Judge Gray was heavily criticized for coming out in favor of marijuana re-legalization.]. What I got out of the conversation was that I opened her eyes. But the nightmare continues. The magical day has come. It was 4:47 a.m. on October 12, 1993, and our little girl was born. Little Kaya-Indica Caribbean, a gift to us from the creator. They let us bond a while, then they let her have it. They stuck a hard plastic bag between her legs to collect her urine. It was stuck to her legs with tape that ripped her skin when removed. It was 2:00 p.m. that afternoon when the first social worker came to visit. First, she kicks my husband out of the room. She then harassed and intimidated me, asking all kinds of questions and refused to believe my answers. The social worker said that when the test comes back positive, they are going to be a lot harder on me, since she assumed I was lying. The test for THC and other drugs came back negative and you think it would stop there, but it did not. We could not go home until a second social worker came to see us. She was nicer, of course, since the test was negative, but still harassing me. It was October 18th when we received a phone call from another social worker, saying she would be by that afternoon. She came over, made me sign several documents and informed me that they are concerned about my past "DRUG ABUSE." Using marijuana for an occasional headache or asthma attack is considered drug abuse. Now that is funny. She continued telling me that I could have easily harmed our child. I went off again speaking about the benefits of hemp. She refused to take and READ any literature I had to offer. She kept trying to interrupt me but I kept talking. She finally got up and said she had to go. I kept her by the door for almost half an hour, still talking, stressing the environmental issue. Finally, the worker said "You do care, don't you?" Of course I do! I would love to see out children in the future be able to go outside without oxygen masks on. We've bruised our mother Earth, but there is still hope. I've been informed that everything looks perfect and Social Services will not be back. We shall see. America, land of the free.

Musical selection is "La Cuerva" ("The Raven"), This Side of Sanity, © 1996 John Toner.

Today's picture of the day is from the Electric Emperor, the CD-ROM version of Jack Herer's "The Emperor Wears No Clothes". Order "the Emperor Wears No Clothes" book on-line. To order the CD-ROM, send $24.97 plus $3 shipping and handling to 0=2 Productions, P.O. Box 4083, Balboa, Calif, 92661, USA, or call 1-888-685-8562, or Majik.
"Electric Emperor" CD-ROM
99 edition
Faithful reproduction of the text and pictures from Jack Herer's "The Emperor Wears No Clothes", supplemented with additional color pictures, animations, sounds, music, and video.
includes:
Text from Jack's book in computer readable format, both as plain text ASCII files and as HTML formatted web pages, ready for easy copy and paste of selected paragraphs into school reports and activist newsletters.
Pictures from Jack's book in computer readable format, both as TIFF files and on HTML formatted web pages, ready for use in fliers, posters, and newsletters. Many pictures colorized or sepia-toned. Supplementary historical and modern hemp pictures and photographs added.
Animations of key hemp related facts in ShockWave Flash format, for easy viewing with your web browser.
Jack's personal voice commentary, available in SND (System 7 sound) format, for both listening and inclusion in pro-hemp audio and video projects.
Music donated from pro-hemp musicians for your listening pleasure.
The entire 1942 USDA "Hemp For Victory" film in QuickTime movie format, ready for viewing, public presentation, inclusion in pro-hemp video projects, and even for gathering historical still images for print and web presentation.
Additional video footage, including Woody Harrelson's hemp farming in Kentucky, ready for use in pro-hemp video projects.
More than a dozen donated web sites for easy viewing without the hassles of long download times.
A custom reader for the Macintosh, providing a full interactive multi-media presentation of the uses of hemp and the history of marijuana prohibition.
Hemp related Macintosh shareware.
The CD-ROM is cross-platform and works on: Macintosh, Rhapsody, Windows 3.x, Windows NT, Windows 95, Windows 98, MS-DOS, PC-DOS-2000, DR-DOS, LINUX, UNIX, BeOS, OS/2, Amiga, NeXT, NeXTSTEP, OPENSTEP, AIX, FreeBSD, Solaris, Sun-OS, OpenVMS, Mac OS X, HP-UX, OpenBSD, Digital UNIX, IRIX, Pyramid, NetBSD, NetWare, SCO, BSDI, GNU HURD, ULTRIX, MVS, and other operating systems. Not all features are available on all platforms.
To order, send $24.97 plus $3 shipping and handling to 0=2 Productions, P.O. Box 4083, Balboa, Calif, 92661, USA, or call 1-888-685-8562, or Majik@Majik.org.
---
Return to Goddess of Marijuana and Hemp
---
If you would like to donate a picture of the day, send it on a floppy disk to: Milo, PO Box 1361, Tustin, California 92781, USA. No floppy disks will be returned. You may request that your image be used for a specific day. No guarantees that any images donated will be used and no guarantees that images used will be used on requested days.
In order to hear the music for this page, you must have version 6 or later of ShockWave, including Director playback. ShockWave only runs on Macintosh and Windows 3, 95, 98, and NT. The Windows 3 version of ShockWave is not recent enough to run the multimedia elements on this site. The Flash-only version of ShockWave for Solaris and LINUX will not play the music. You need to have MacroMedia ShockWave 6 or later installed on your web browser. To get a copy of the MacroMedia ShockWave plug-in, click here (NOTE: MacroMedia's site attempts to figure out which version of the plug in matches your computer). When you get to the MacroMedia site, the default will be to give you a Flash-only version of ShockWave. You need to look at the bottom of step 1 and pick "Need a different Web player?" and then choose a version for your platform with both Director and Flash ShockWave. If you don't feel like downloading the ShockWave plug-in you can still enjoy the presentation. If you don't have ShockWave or you have an outdated copy, you may get an occassional alert box about MIME types, X/INFO types, or other error messages. Just click "OK" and move on.

This website gets more traffic than your website.
I am available.


free Witchcraft lessons
Free lessons on Witchcraft, ancient Goddesses, astrology, and nutrition. I will answer short questions on-line through TeenWitchdotcom at Twitter and in person in the Costa Mesa/Newport Beach area. I will teach you what you need to know to be a successful priest, priestess, or witch, including the ability to perform weddings and readings. For more information read Witchcraft lessons.
private and small group lessons
Contact Milo for information on private and small group lessons in Costa Mesa and Newport Beach, California. Tutoring in Witchcraft, chess, guitar, English grammar and writing, history, or computer programming. Low cost or free for the poor. Recommended donation of $25 an hour (or $15 for half an hour). Minors need written permission from parent or guardian. Send a self-addressed stamped envelope to: Milo, PO Box 1361, Tustin, California, USA, 92781.
A few recommended local services: guitar repair, Macintosh repair, raw food, recording studio, search engine optimization, and sign painting.
---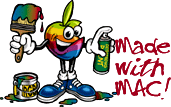 This web site handcrafted on Macintosh computers

using Tom Bender's Tex-Edit Plus

.

---
Copyright © 1996, 1997, 1998, 1999 Milo the Witch.
If you spot an error in fact, grammar, syntax, or spelling, or a broken link, or have additional information, commentary, or constructive criticism, please contact Milo the Witch at PO Box 1361, Tustin, California, USA, 92781.
updated September 30, 1999
May the Goddess grant YOU love, peace, joy, bounty, and wisdom.